#tarot_review
Name: Shadowrun: Sixth World Tarot
Creator(s): Echo, Lazarus Chernik
Approximate release: Unknown (released)
Publisher: Self-published (?), for Catalyst Game Labs
Link
Description: The Sixth World Tarot Deck for Shadowrun is much more than just a tarot deck. Created by Echo and Lazarus Chernik for Catalyst Game Labs, the deck is a multi-tiered, masterfully illustrated game accessory for Shadowrun, Fifth Edition, and includes hundreds of puzzles, plots, and enigmas that can be at the heart of compelling campaigns. The Sixth World Tarot comes complete with 78 full-color tarot cards and a guidebook. The cards are 2.5" x 5" tall, with gilded edges.
Notes: Shadowrun is a role-playing game franchise set in the future, based on the cyberpunk genre with the addition of magic. It was created by FASA in the 90s, waned but held on to dedicated fans for a while, and eventually the Shadowrun license changed ownership.
Last edited by rif on Sun Jul 08, 2018 1:02 pm; edited 3 times in total (Reason for editing : Converted preview to review. Fixed typo in title.)
Review by Eusebia
I didn't buy this when it came out because I tend to be wary of pop culture decks. I think they tend to be limited. But today I was on vacation, in shopping mood and browsing the comic shop, so I took them home for 9.99 Euros. I got The Shadowrun Tarot, which is the German version done by Pegasus Spiele, these days the official license holder for all things Shadowrun(TM) in Germany. As far as I could see, it is the same as the Sixth World Tarot regular edition. This one is official, there are more pictures online when you search.
What should I say? I simply love it. The box is a simple, very oversized cardboard box, the cards are shrink wrapped without any other protection. There is no additional stuff beside the deck and the LWB, but what do you want for the low price? The cardstock is a bit thin but other wise decent and easy to shuffle. I couldn't find on the box where it was printed.
The art was done by professional artist and graphic designer Echo Chernik, and it is very good if you don't mind the style. Looks like it is digital, but I'm not quite sure. Looks like much fantasy/Cyberpunk illustration. The backs are fully reversible. The major arcana were renamed (example: Death is 404), but the whole deck is firmly with in the Rider-Waite-Smith pattern. The deck was also sold as part of a roleplaying source-book pack, and it was promised it will tie in with upcoming novels or adventure book storylines, but the meanings are understandable with such superficial Shadowrun knowledge as I have (I have played and read Shadowrun like 15 years ago, but haven't been following the new developments of late), and even with general info about modern culture and the LWB.
This LWB is really colourful, but short and flimsy as any LWB. The information about the meaning of the cards is short but to the point, the divinatory meanings (upright and reversed) are maybe too short. But that should not hinder us. It seems like the deck is full of hidden hints to the Shadowrun universe, but you don't need to get them in order to get something from the cards. However, googling a bit will be fun. I haven't jet read with it and it will take a few days before I get round to it, so I can't comment on that. For me, it looks like it could be readable out of the box, or at least after reading the LWB, for anyone knowing the RWS pattern and a few basic things about Shadowrun.
For those who don't know, Shadowrun(TM) is a P&P roleplaying franchise, complete with novels and all sorts of merchandise. It is a near future dystopia, in which states as we know them have collapsed and corporations rule the parts of the world they care about, the rest doesn't see much rule at all. This, combined with Neuromancer-style technology, and a reemergence of magic and fantasy races like elves and orcs. Yes, it is as cheesy as it sounds, but fun. 8)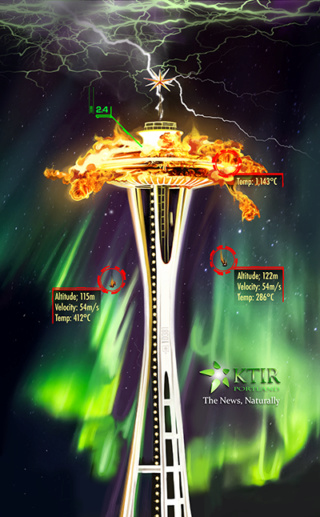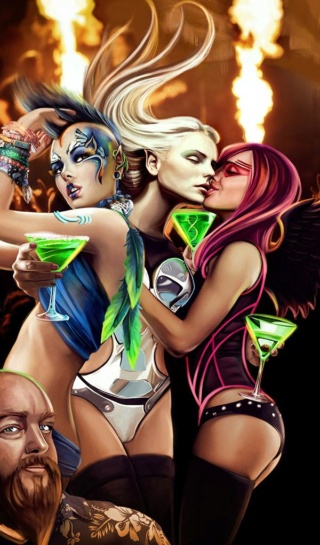 ---
Permissions in this forum:
You
cannot
reply to topics in this forum